Professionals
The Foot Performance Center is recognized by Medicare, Medicaid and most third-party payors to treat many conditions of the foot and lower extremities. By combining a large inventory of orthopedic footwear with fitting expertise, we can fit any prescribed lower extremity orthoses into footwear.
We work closely with doctors and other healthcare professionals. We can fill your patients' prescriptions in our state-of-the-art lab, building custom orthotics and braces to your precise requirements. Professionals throughout Western New York send their patients to us because they know we'll treat them with the care and service they deserve. Below is a summary of services and treatment solutions we offer.
LOWER EXTREMITY EVALUATION
Our Orthotists and Pedorthists work together to assure the best function and fit of lower extremity braces and footwear. A Lower Extremity Evaluation is offered to ensure we give your patients the comfort and performance they deserve.
History – A detailed history of the patient's complaints, injuries/surgeries and past treatments is obtained by the Practitioner. Patient goals are identified and plan to achieve them established.
Static – The Practitioner observes the patient standing from front, back & sides. Forefoot in-toeing or out-toeing, medial arch height, resting calcaneal position, tibial varum or valgum, knee varum/valgum/flexion/recurvatum, hip internal/external rotation, lumbar lordosis, thoracic kyphosis are all noted.
Gait – The Practitioner observes the patient walking from the front, back & sides. Pronation, supination, early heel rise, dorsiflexion insufficiency, knee varus/valgus thrust, arm swing, shoulder tilt, forward lean, speed, cadence and balance are all noted.
Physical Exam (Prone or Seated) – Range of motion of the subtalar, talocrural, 1st ray, 5th ray, midfoot, and Hallux are tested and compared to normal limits. Foot type is identified in subtalar neutral and differentiated as rearfoot varus, forefoot varus, forefoot valgus, plantarflexed 1st ray, rearfoot varus/forefoot supinatus. Manual muscle testing is performed when indicated.
Assessment – The Practitioner determines the biomechanical factors that are contributing to the patients complaints.
Plan – The Practitioner develops an orthotic plan to design an orthotic device. Measurements and custom casting/molds are taken in the correct position.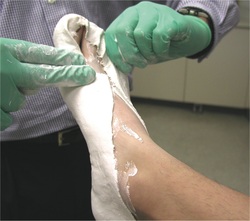 FOOTWEAR
Running Shoes, Comfort Shoes, In-Stock footwear and Sandals that accepts orthoses in many widths, Extra Depth Shoes, Industrial Shoes & Boots, House shoes & Slippers, Golf shoes, Dress shoes in wide widths, Wound healing shoes, Custom molded, Shoe modifications.
FAQs for Diabetic Footwear Program can be found here: http://www.medicarenhic.com/viewdoc.aspx?id=3384
FOOT ORTHOTICS
Functional, Semi-Rigid, Semi-Flexible, Accommodative, UCBL, Diabetic Inserts, Athletic/special for each Sport, Fixed foot sport orthotics like ski/skate. Following an evaluation by one of our Pedorthists or Orthotists, a mold of the foot is obtained to make sure the Orthotic is comfortable and able to accomplish the proper corrections.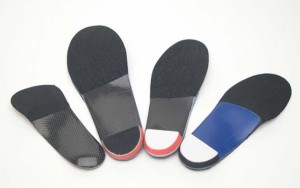 AFOs
Arizona – A molded leather gauntlet controlling tri-planar deformities such as Posterior Tibial Tendinitis.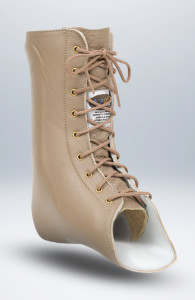 Richie Brace – A custom biomechanical foot orthotic with ankle uprights with applications that include Charcot Marie Tooth, Gross ankle instability and degenerative ankle arthritis.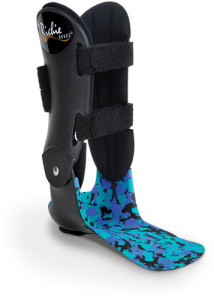 Solid Ankle – A plastic posterior design that immobilizes the ankle and midfoot.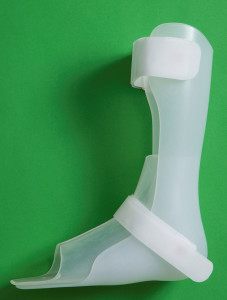 CROW Walker – Custom molded total contact, clamshell used for diabetic wound healing, Charcot foot and whenever complete immobilization and offloading is required.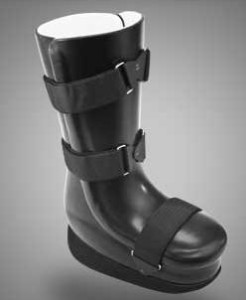 Plastic Articulating Dorsiflexion Assist – A plastic posterior design with ankle joints with spring assist to offer safe ground clearance of the foot and inversion/eversion control.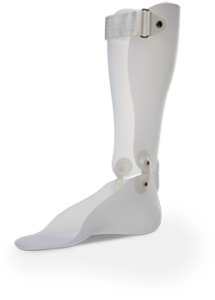 Carbon Fiber Custom Fit – A lightweight brace for those with no transverse plane deformities but need dorsiflexion assist for drop foot.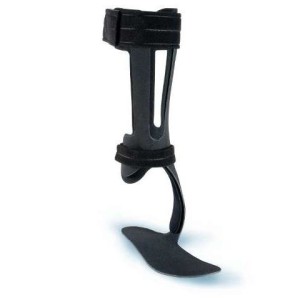 Double Upright Metal – When swelling or skin compromise is an issue, these can be designed for drop foot, varus or valgus deformity.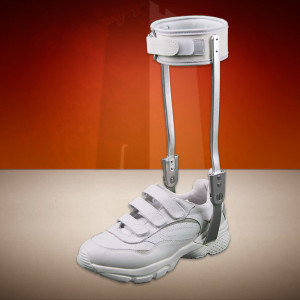 Patellar Tendon Bearing – Plastic or double metal upright, the clamshell portion at the top of the tibia uses the tendon/tubercle to off weight the ankle, effective for arthritis or ulcer wound healing.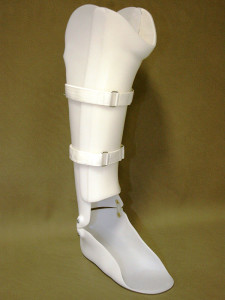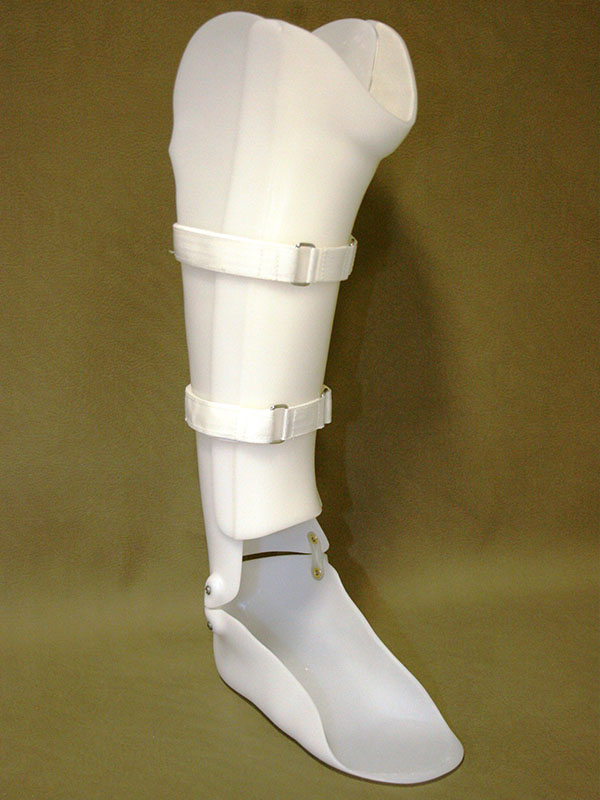 KNEE BRACES
Ligament Insufficiency – Control unwanted motion for increased stability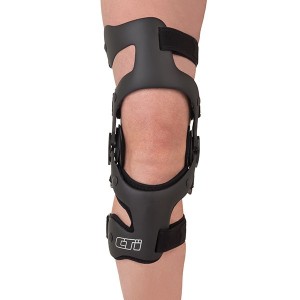 Post-operative – Range of motion setting hinges allow protected healing after surgery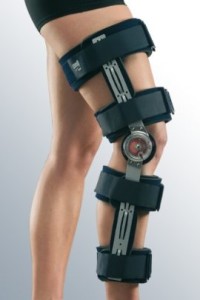 Osteoarthritis – Unloader designs distract compartment joint surfaces enough to reduce pain/inflammation
Meniscal – Promote better alignment to decrease pain/instability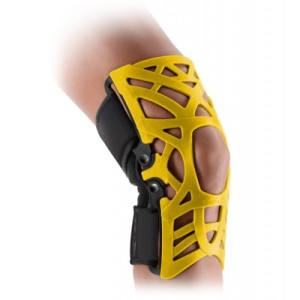 Patellar Instability – Lateral buttress discourages the patella from slipping off to the side.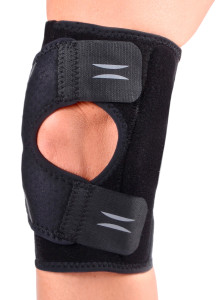 SPINAL BRACES
IN-STOCK OTC BRACES & SUPPORTS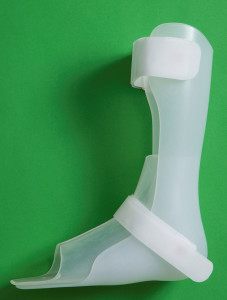 HOW LONG DOES IT TAKE TO MAKE?
It's nice to be able to tell your patient how long it takes to receive an orthotic device. Refer to the chart below for average times for common orthotics and braces.
Custom Foot Orthotics: 2-3 Weeks
OTS Foot Orthotics: Same day
Custom Molded Shoes: 4-6 Weeks
OTS Orthopedic/Diabetic Shoes: Same day or 1-2 Weeks
Custom AFO: 3-4 Weeks
OTS AFO: Same day or 2-4 Days
KAFO: 3-4 Weeks
Custom Knee Brace: 1-2 Weeks
OTS Knee Brace: Same day or 2-4 Days
Custom Spinal Brace: 2-3 Weeks
OTS Spinal Brace: 2-4 Days
Shoe Modifications/Lifts: 4-6 Days