Back To School – Teachers!!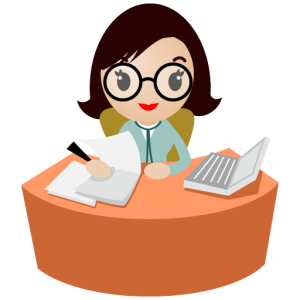 It's that time of year again! School's in session. Back to the classroom for the students and Teachers. It's not an easy job, and it is not only mentally tough, it can be hard on the Teacher's body. Complaints range from back, neck and shoulder pain to plantar fasciitis and Achilles tendinitis.  "Lecture Standing" style of teaching can result in poor posture and having to stand on unyielding surfaces for many hours. So Teachers should beware of these occupational hazards and "be prepared", just like they tell their students.
A good defense against problems generated by teaching is multifactorial. First, sit when you can and move frequently. Standing in one spot prevents the body from absorbing ground forces, especially if you are on cement floors. Wear supportive shoes and orthotics to keep your body in good alignment. Flats or sling back style shoes are a poor choice. Look for a shoe that is wide enough, deep enough, has a firm heel counter and is a 3/8" heel height. A good rule of thumb is to wear a shoe that does not change the shape of your foot.
Here are the top Teacher shoes for a happy end to each day:
Dansko
Alegria
Waldlaufer
Ziera
Wolky
New Balance Sneakers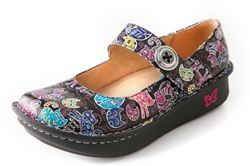 Orthotics, whether they be over-the-counter (OTC) or custom made are always a good idea for someone who stands most of the day. If your arch is high, the orthotic gives your foot more surface area to distribute shock. If your arch is low, the orthotic provides support to the heel and arch, reducing fatigue and pain. Orthotics overall improve lower extremity alignment which transfers up the Kinetic Chain to improve knee, hip, back, shoulder and neck positioning.
Here are the top Teacher orthotics to keep the aches & pains away:
Custom made Orthotics designed by a Pedorthist or Orthotist
SOLE Orthotics
Cadence Orthotics
Kneed Orthotics
Vasyli Orthotics
Powerstep Orthotics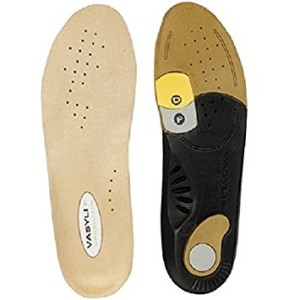 At The Foot Performance Center, we measure you, capture a foot print and fit you in the proper size and design of shoe for your feet. We listen to your pains and your needs and provide you with the solution that will get you through this school year!