Footwear
Choosing good footwear is an important step in avoiding foot pain. A well-fitted shoe offers support and protection allows the foot to work less. The result is you'll be more comfortable and experience less pain.
We chose our footwear based on comfort, quality and compatibility with orthotics. Our staff of highly trained professionals knows how to help you get the perfect fit for a difference you can feel.
The Foot Performance Center has one of the largest selection of active footwear for men and women in the Rochester area, including running shoes, hiking boots, walking shoes, orthopedic shoes, dress shoes, sandals and specialty shoes.
We carry shoes by Aravon, Birkenstock, Brooks, Cobb Hll, Dansko, Dunham, Drew, Ecco, Keen work, Oasis, Orthofeet, Instride, Oboz, Taos, Waldlaufer, Wolky, Ziera, and more.
ORTHOPEDIC MODIFICATIONS AND REPAIRS
Our lab provides quality shoe modifications including, Sole Lifts, Medial and Lateral Flair, Shoe Last Modification, Rocker soles to off-load forefoot pressure and more.  Contact us with any questions or stop by.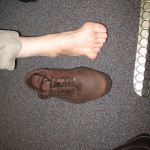 Custom shoes to accommodate foot deformities.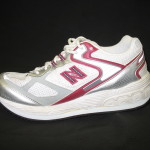 Toe rocker modification
 Lift modification
 Orthopedic shoe last modification with total contact orthotic