Construction Workers & Landscapers
Working feet find relief at the Foot Performance Center. We have a wide selection of comfortable utility boots
and work footwear. We know that comfortable footwear and foot protection are very important for construction and landscaping.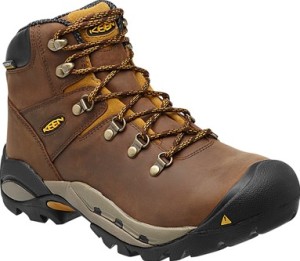 We craft custom orthotics right at our on-site lab and that means you get a custom fit that's perfect for your feet. Our orthotics help support your feet and correct for the natural differences that make us all unique. You'll have an extra spring in your step, even after long hours of working on the job.
Depending on the type of work you do, we can recommend a shoe brand and style that fits the needs of your feet within the demands of the job. Then, we can take it further and find the right insert to improve your support. We know jobs that require physical labor like construction and landscaping can take a toll on your body. The right footwear can work with you to help manage pain in your feet, back and knees.
Our Board-certified professionals are here to help and have a history of finding the right fit. Additionally, our custom orthotics may be covered by many insurance companies.